When buying a wristwatch, we often focus on the features and robustness of the product. However, besides quality and comfort, there is one thing that takes the experience of wearing a watch to another level and that is style. Watches are supposed to tell the time, but it doesn't hurt if they add style to our wrists. This is where classic black watches for men come in.
Black watches are timeless, can accentuate any outfit and can make you stand out from the crowd. They come with straps and cases of all types, including stainless steel and silicone. And, if you're considering getting one, here are a few things you might want to consider.
How to choose black watches for men?
Since we're already sure of the color, we need to figure out what else to look for when selecting the perfect piece. One of the key aspects is the design of the dial. An intriguing dial takes the watch game to the next level. For example, the Kenneth Cole Black Watch (Buy it for SGD 235 on Zalora) which sports a rose gold case, which enhances the black color all the more. Another sophisticated piece is the Michael Kors Black Slim Runway wristwatch. (Buy it for SGD 383.87 on Nordstorm) with an inky black dial. This one is perfect for die-hard black lovers.
As watch prices vary between brands and types, you need to make sure that the one you choose is in line with the amount you decide to splurge on. There is a huge collection of luxury smartwatches, wristwatches and more. However, it is always good to focus on quality when looking for watches.
When it comes to styling all black watches, there's not much to worry about. Black creates a nice contrast with most color shades and can pair well with any ensemble, from an ethnic outfit to a classic jeans and t-shirt combo.
Check out some of the best black watches for men from our top picks
(Main image: Courtesy of Jordan Rushton/Pexels; Feature image: Courtesy of Manav Sharma/Pexels)
Go to / Table of Contents
01
Michael Kors Black Slim Runway Wristwatch
Witness class in its most authentic form in the ink dial of this Micheal Kors stainless steel wristwatch. Its character is so refined that it can easily pass for an elegant bracelet thanks to the combination of a mineral crystal dial and a stainless steel case. Get this multifunctional watch today, if you want to make a unique statement.
Image: Courtesy of Nordstrom
02
Casio G-Shock watch with black resin strap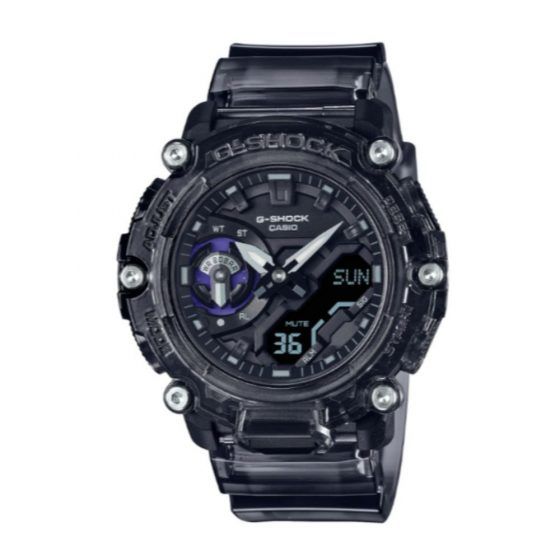 Here's a smart version of the Casio G-Shock digital watch with a black resin strap to comfortably hug your wrist. The best thing about the watch is that it offers both digital and analog formats for your convenience, making it one of the best watches available for men. This sleek piece with a black dial can be paired with casual jeans and a t-shirt or any formal suit.
Image: Courtesy of Zalora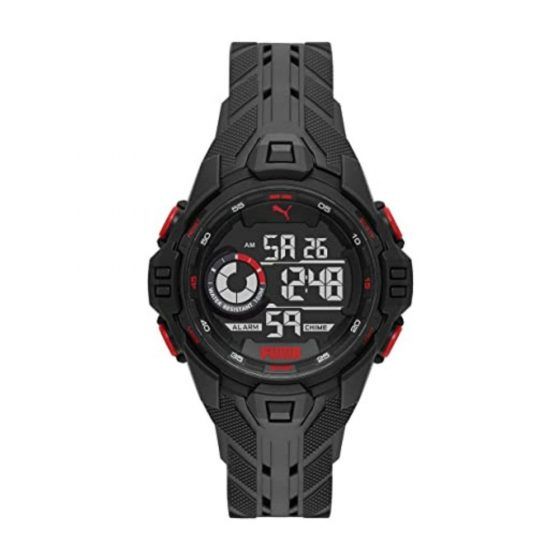 This one is for all watch lovers! Flaunting a sporty look, the new Puma Bold watch exudes style and innovation from every angle and is one of the trendiest watches for men. The crown is fixed on the side to pose a unique look and the screen is protected by mineral glass. The black PU strap completes the style and structure with a smooth finish.
Image: Courtesy of Shopee
04
Police Majestic Black Strap Watch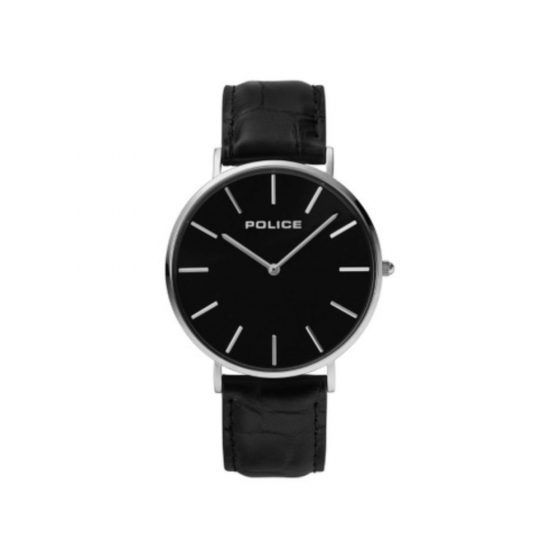 As the brand name suggests, this watch from Police's Majestic collection features a no-frills military look with a plain black dial and classic leather strap. The mineral glass dial is highly scratch resistant and can also withstand accidental pressure or impact. Immediately add it to your cart and pair it with any look.
Image: Courtesy of Zalora
05
Timex Territon Black Strap Watch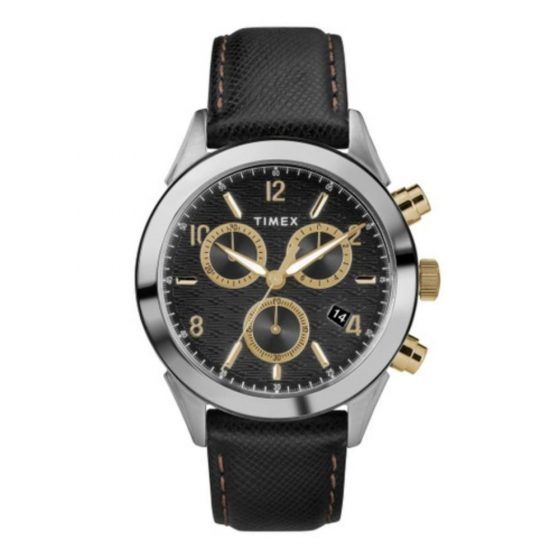 Timex never fails when it comes to innovative designs and this Terrington watch is yet another feather in its cap. Featuring the classic black leather strap, this watch sits comfortably on your wrist while drawing attention to the gold sub-dials on display. Carefully crafted with a stainless steel case, this watch can be paired with any outfit whether casual or formal and is one of the best watches for men.
Image: Courtesy of Zalora
06
Kenneth Cole black watch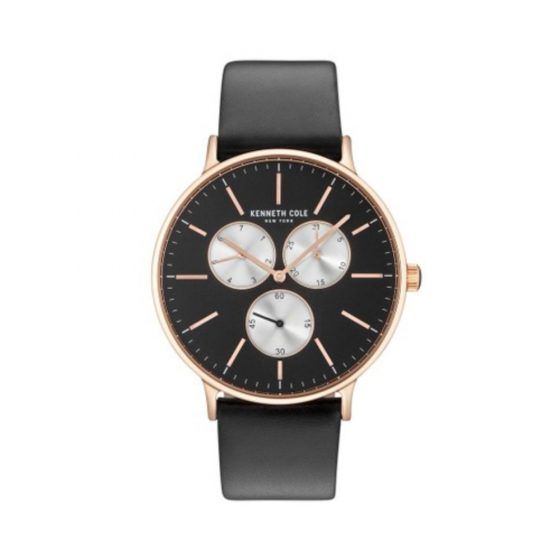 Say hello to one of Kenneth Cole's finest watches with a multifunctional dial. The rose gold colored case adds a regal and elegant touch to the whole while the three eyes on the dial allow you to set the time according to your preference. The watch can withstand water pressure of up to 30 meters, which means you cannot use it during intensive water activities. However, it is its look that makes it perfect for any occasion.
Image: Courtesy of Zalora
07
Black Lacoste Replay watch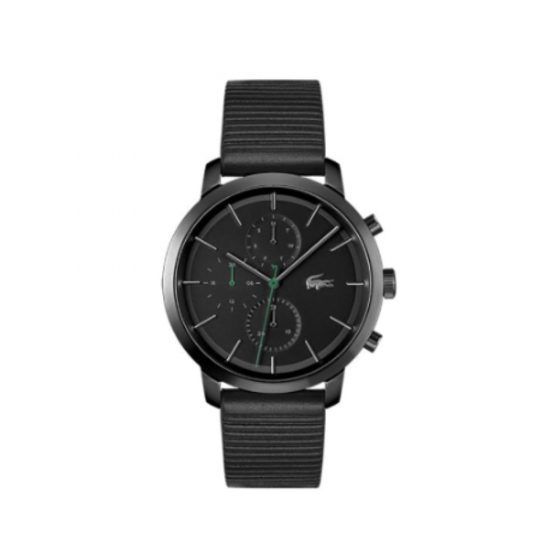 Representing the tenacity of its creator, René Lacoste, this vintage timepiece is what you need to set your schedule for the day. Featuring a premium leather strap, complemented by an ion-plated black steel case, this watch can be paired well with any outfit you choose. With 5ATM water resistance, you can easily put the watch on in any situation – whether taking a quick dip in the pool or braving a rainy day.
Image: Courtesy of Shopee