Faced with basic watches under RTOS or very sport-oriented models, watches under Wear OS suffer from many problems that make them too uncompetitive.
This start of the 2022 school year is particularly marked by the impressive number of connected watches launched. As every year, we are entitled to exciting new products from Apple – the Apple Watch Series 8, SE 2022 and Ultra – as well as those from Samsung – the Galaxy Watch 5 and Watch 5 Pro.
But apart from these two major players, leaders in the sector, there is a slew of connected watches of all kinds. One of the most anticipated is none other than the Pixel Watch, Google's first connected watch, whose detailed presentation is expected on October 6th. Fitbit also recently unveiled two new connected watches dedicated to health with the Sense 2 and the Versa 4. And alongside Amazfit, the IFA was an opportunity to lift the veil on three watches: the GTR 4, GTS 4 and GTS 4 Mini.
Already, and this is good news for you, this means that the next few months will be dotted with numerous tests of connected watches. But above all, while the market has never been so varied and Wear OS finally seemed to take off with Wear OS 3, this avalanche of new features makes me ask myself a question: what if we didn't care about WearOS?
Wear OS 3 struggles to convince manufacturers
It must be said that, since the announcement, in the spring of 2021, of the merger of Wear OS and Tizen and the adoption of Wear OS by Samsung, few manufacturers have taken the fold and headed for the operating system of Google. With the exception of the Korean manufacturer, the only manufacturer to have announced Wear OS watches for a year and a half is MontBlanc with an overpriced model offered at more than 1200 euros.
Behind, we find only the traditional partners of Google – Fossil and Mobvoi – who were content to announce the updates of certain old models to Wear OS 3. Even Fitbit, now owned by Google, which had announced that it wanted to launch a Wear OS watch in 2022 is dragging its feet.
The craze around Wear OS is clearly not there. And to understand it, a small point is essential on the typologies of connected watches.
Sports watches, basic or with third-party apps
Over the past few months, I instinctively began to analyze smartwatches under three categories: sports watches, basic watches and smartwatches with third-party apps.
In the first category, I place models from Polar, Garmin, Coros, Suunto, even Fitbit. These are watches often with a basic interface, without a large application base and with screens that are sometimes of poor quality. But they have the advantage of offering an autonomy of more than a week and, above all, data that is both numerous and precise on your sports training.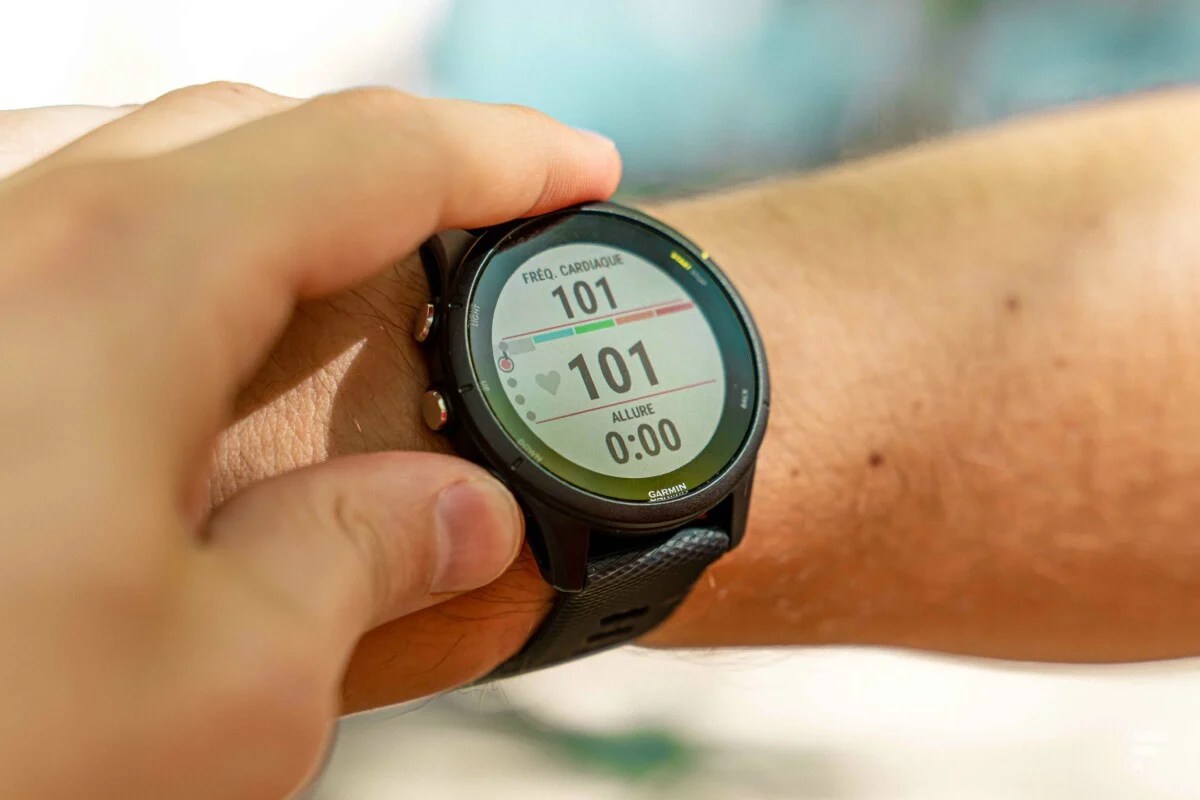 In the second case, I classify models using the free RTOS system, that is, watches from Xiaomi, Amazfit, Zepp, Oppo or OnePlus. These watches generally offer a non-existent application base – you cannot install third-party applications – with little interaction with notifications, but have the advantage of integrating Oled screens, autonomy of more than a week and, generally, a pretty neat design. . It is in this context that I also place Huawei and Honor watches, even if the application base tends to expand.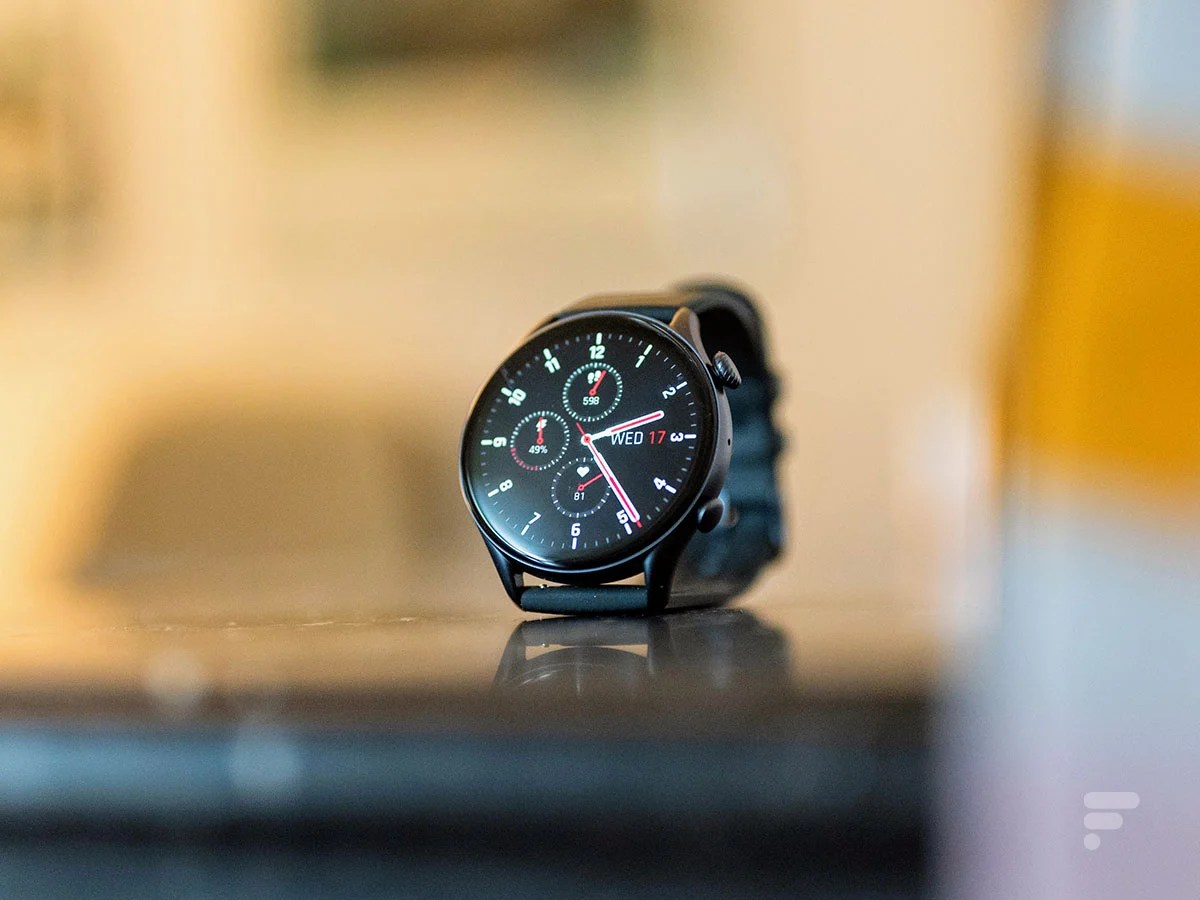 Finally, the last case is that of the Apple Watch and watches under Wear OS. They are much more advanced smartwatches in terms of functionality. They often offer well-made Oled screens, bright enough to be used in direct sunlight. Their system is more advanced and, above all, compatible with an impressive fleet of third-party applications. To make them work, these watches generally integrate powerful processors, such as the S6, S7 or S8 chips from Apple, the Snapdragon Wear 4100 or W5 Gen 1 from Qualcomm or the Exynos W920 from Samsung. The concern with these watches is that, due to their system or the power of their processors, autonomy often has difficulty keeping up. Rare are the watches running Wear OS or watchOS to exceed three days of autonomy in ideal conditions.
Wear OS lacks the presence of Apple Watch
Apple has however been able to pull out of the game by making the Apple Watch an almost indispensable accessory for its iPhones. So much so that the firm has occupied first place in the ranking of the best-selling connected watches in the world for years.
There remains the case of Wear OS. If the brand image of Apple manages to override the weak autonomy of its watches, it is far from being the case of the operating system of Google. The Mountain View company is aware of this and likes to repeat that autonomy is reinforced with each new update. The same goes for Qualcomm with its processors to power Wear OS watches. With each new chip, the promise is the same: "I promise, this time it's the right one, the autonomy is really improved". Not really convincing.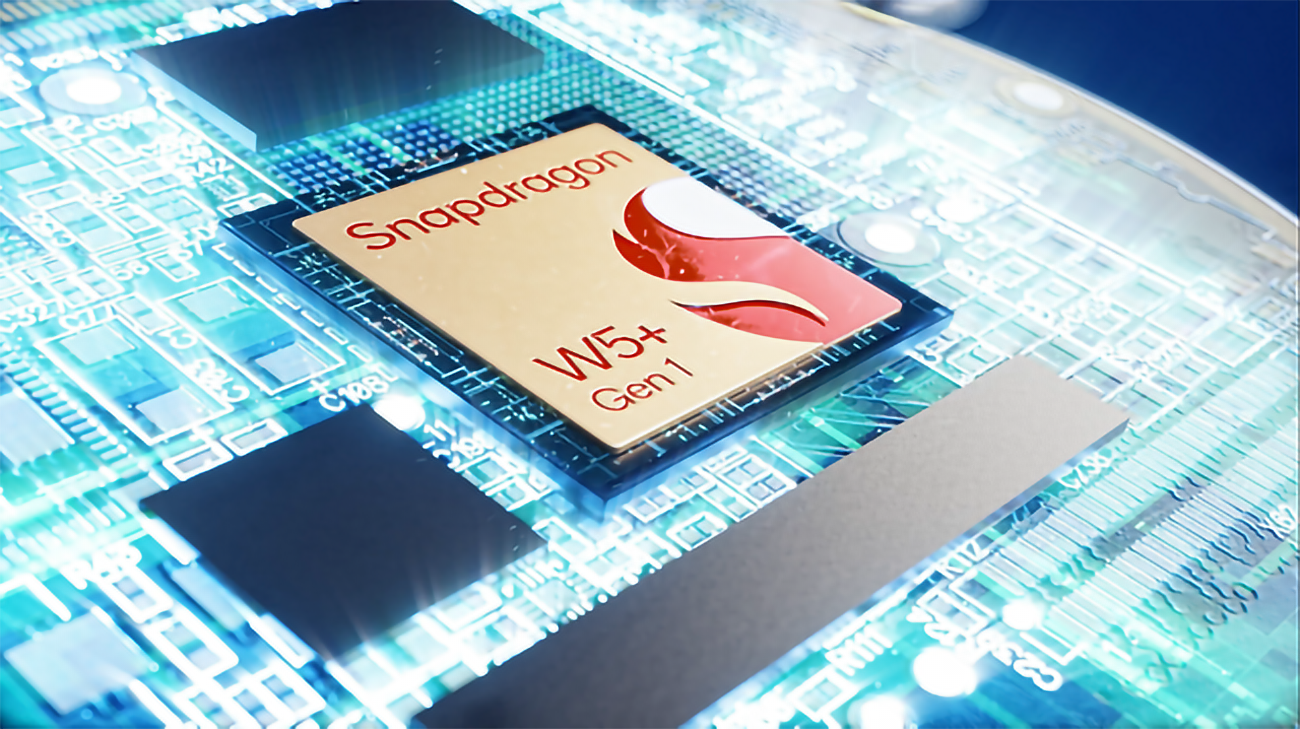 Realize: we even come to salute the autonomy of a Wear OS watch when it exceeds two days of autonomy, even when watches equipped with other systems exceed the week of use.
The main interest of Wear OS is however simple: to allow the installation of applications apart from those integrated by the manufacturer. The promise is beautiful. During the first years, we saw the appearance of many applications compatible with what was still called Android Wear: applications for orientation and for sports, of course, but also for watching videos, even playing games. . directly on his wrist. The developers had a blast, the users too.
Applications rarely essential
But it is clear that, eight years after the launch of Wear OS, applications have become very secondary. Watching a video on your watch doesn't make sense, just like playing a game on such a small screen. Indeed, when we look at the list of the most installed applications on the Play Store, we find rather classic applications: Spotify, iHeart, YouTube Music, Call App, Shazam, Messages, Google Wallet, Outlook or Contact. These are often music control apps, orientation apps, or sports or health apps.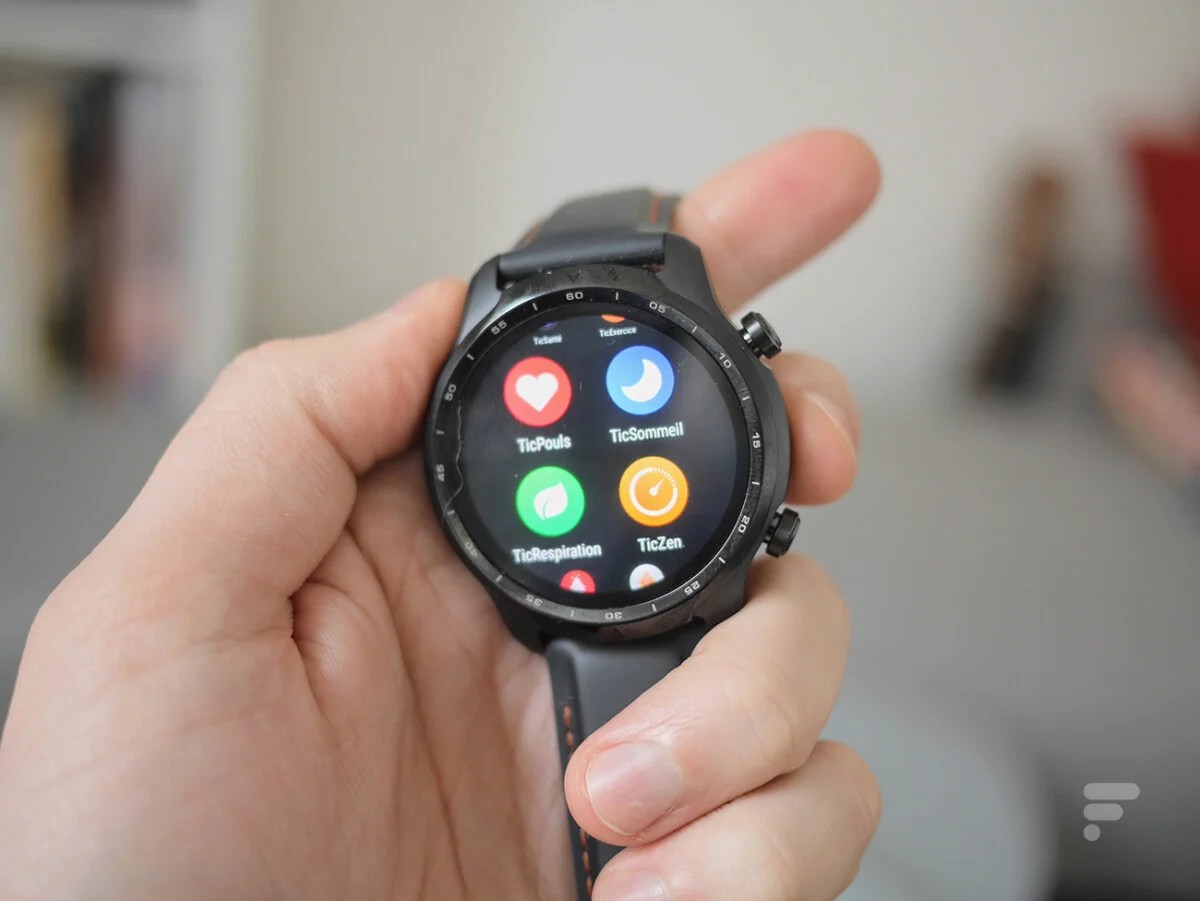 However, these features are often natively supported by many connected watches. The RTOS, for example, lets you control the music you listen to, regardless of the app you're using on your smartphone. Managing messages and notifications is also supported, though not always possible to respond to. Finally, all connected watches offer applications for monitoring sports training. Sometimes even with the ability to sync sessions with third-party services like Strava or Runkeeper directly from the watch's companion app.
When we look at the main use of connected watches by their users, the observation is clear. At the end of August, I asked a simple question on Twitter: "what is the main use you make of your connected watch". I then offered four answers: notifications, third-party apps, health or step tracking, and workout tracking.
⌚️ For connected watch wearers, I have a question.

For you, what is the main use you make of it? 🤔

— Geoffroy Husson (@Griffoooo) August 29, 2022
Notifications and health monitoring come first with 45.2 and 34.2% respectively of the nearly 600 votes. Behind, 16.8% of those who responded primarily use their watch for training tracking. Finally, far behind, third-party applications are only the main argument for 3.9% of users.
Of course, this Twitter poll does not claim to be exhaustive. Especially since, as several users have told me, third-party applications are rarely the main use, but can be the second criterion. But, it reinforces my point: these applications are moderately used.
Much less autonomy in Wear OS, but a glimmer of hope
However, if a user buys a watch primarily to have notifications on the wrist, to measure the number of steps or to precisely follow his sports performance, he does not need a connected watch – often bracelets under 100 euros offer the same functions – let alone watch under Wear OS. If we add that watches equipped with the Google system are generally more expensive than models under RTOS with much less autonomy, this begins to make a lot of arguments against the Google ecosystem.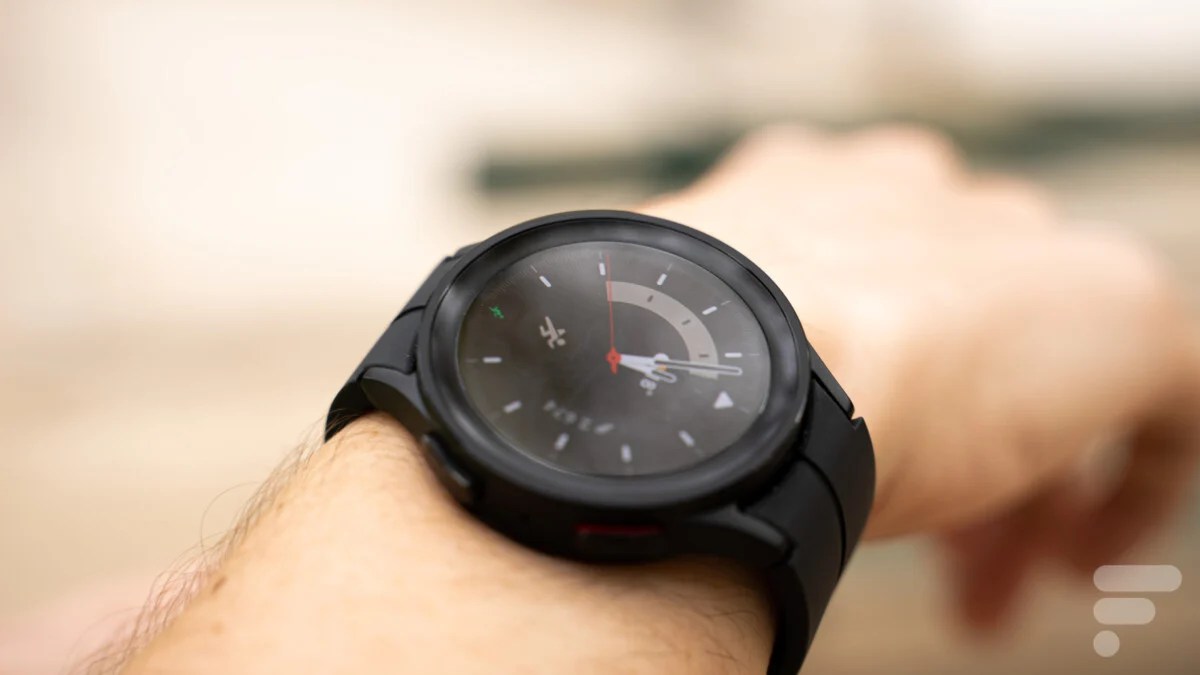 Of course, I'm waiting to be shown that I'm wrong. The Galaxy Watch 5 Pro is already a step in the right direction with its two to three day battery life. But we are still far from the seven to fourteen days of autonomy displayed by RTOS or Harmony OS watches despite their equally vibrant and bright Oled screen. Maybe Qualcomm will manage to surprise us with its new Snapdragon W5+ Gen 1 chip at the end of the year.
Until then, the arguments in favor of Wear OS will always have difficulty convincing in the face of its faults. The uses put forward by Google's operating system, namely hundreds of third-party applications, have little weight in the face of limited autonomy and prices much higher than those of simpler watches.
---
To follow us, we invite you to download our Android and iOS application. You can read our articles, our files and watch our latest YouTube videos.